Say what you want about Tamar's personality made an impact on the show!
Lots of fans outside of Tamar's huge fanbase are complaining that without Tamar the show is boring as hell.
Don't worry Tamar's show will premiere next year click Here if you missed the story.
Although with guest stars like Monica Brown, Toya Wright, Steph Curry's wife Ayesha Curry are not enough to save the show ratings.
Because BET.com reports, Broadcasting Cable also reported on the pretty steep ratings decline, revealing that the 22 percent decrease in ratings "showed the largest declines of any talkers that haven't already been canceled," suggesting that The Real could potentially be in danger of cancellation unless ratings improve.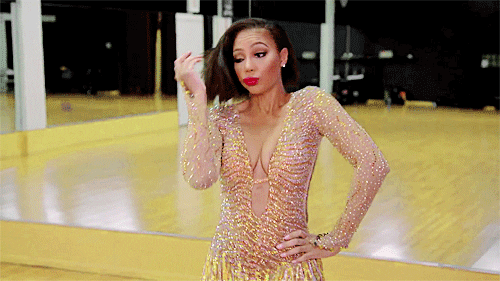 If you missed Tamar defending her husband Vince in relationship drama click Here to read.
From The Daily Mail
DailyMail.com has leaned that several of [Tamar's] sisters were on hand when an altercation between the couple took place at their Calabasas, California, home a few months ago and Tamar's older sister, Grammy winner Toni Braxton called the police. When authorities arrived, they took statements from several of the other family members on hand.
'Again, since there were no physical signs of battery, Vince was not arrested,' the source revealed. 'But these fights are happening more and more.'