I'm glad that Toni Braxton is doing better.
TMZ had me shook as hell and you know this year 2016 is something else.
Let me stop before I get into my feelings.
If you missed Toni Braxton's recent health scare click Here to read.
Toni plans on continuing the rest of her  "The Hits" tour and she also releases a statement on E! network.
"I am so excited about going back on the road and seeing all of my wonderful fans and friends," Braxton commented in a statement that was released to E! News.  "Everyone's life is complicated and this is just a condition that I live with."
A rep for Braxton told E! News, "Toni is resting at home and she is fine. She was in an L.A. hospital for a few days, being treated for her Lupus. She has been released and starts rehearsals for her upcoming tour this week."
The rep added, "She was not in serious condition, though Lupus is a serious disease and must be monitored at all times."
On a happy note I can't wait for Toni to break out this move.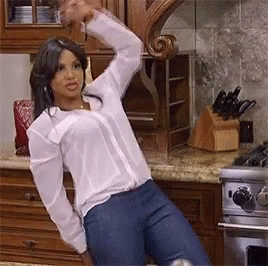 If she performs  "Please"…..
Woooooooo!!!!! My little heart would not be able to take so much excitement.
I attempt to sing "Please" …
And he knows what ever he wants (that im with it)
And he knows the perfect place (to come get it)
And he knows that every woman's in me
Fall back and just let me be
I gots to breath (uh huh, uh huh, uh huh) please
Back up off of me
I gots to breathe and just be
Breathe, please, in case ya'll didn't hear me yeah yeah
I gots to breathe so let me breathe, please…….."