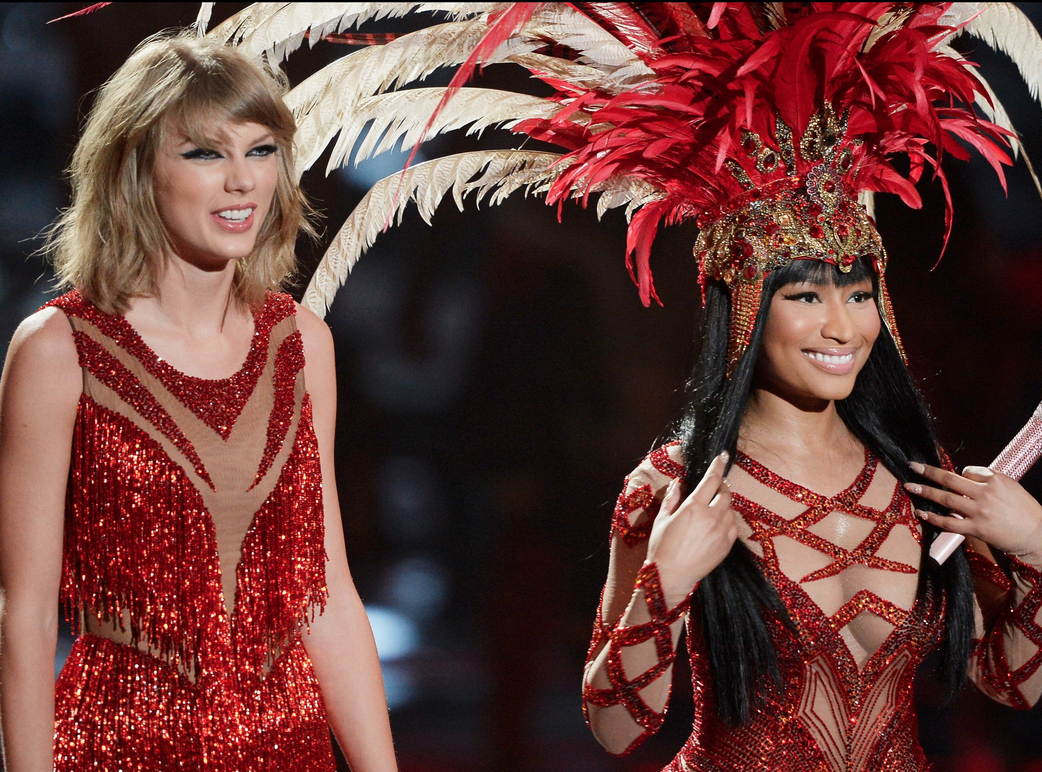 Nicki has a reason to celebrate.
Nicki Minaj surpasses Taylor Swift for second most hot 100 hits on the Billboard chart among women…
According to reports Nicki Minaj's feature (with PARTYNEXTDOOR) on Major Lazer's "Run Up" lands at No. 66 this week giving Nicki 71 top 100 hits breaking her tie with Taylor Swift.
nickiminajOh hey, Taylor😍 – Taylor & I were tied but thanks to u guys, #RunUp debuted on the Hot 100 this week so I was able to inch past her a bit😩🙌🏽. Did u know she's a sag like ya girl? Her, Britney, Christina Aguilera… 😬yup 🎀💕 love them all☺️😘 #MostHot100EntriesByWomen#sagittariusRULES 😉 #ReadyOrNotHereIcome 😴