The sell out celebrities this year includes Kanye West, Steve Harvey, Chrisette Michelle, and now Maxwell.
I tell ya'll what happen to Maxwell every since he cut off his signature hair. The man has not been the same. Maxwell done lost his everlasting mind. The singer who's behind the the classic 'This Woman's Work' does not practice what he preach about…
Here's what down on social media…
@

GeauxGabby
 puts Maxwell on blast after he DM her and  check the number's BITCH.
Maxwell proudly announce his support  for the  #blackblueredwhitebiegehistory with an American Flage emoji. In other words All Lives Matter.
The young lady called Maxwell out with this classic clapback.
"This is why ya last album went triple paper clip!  Because the ancestors not playing that Kumbaya bull shit.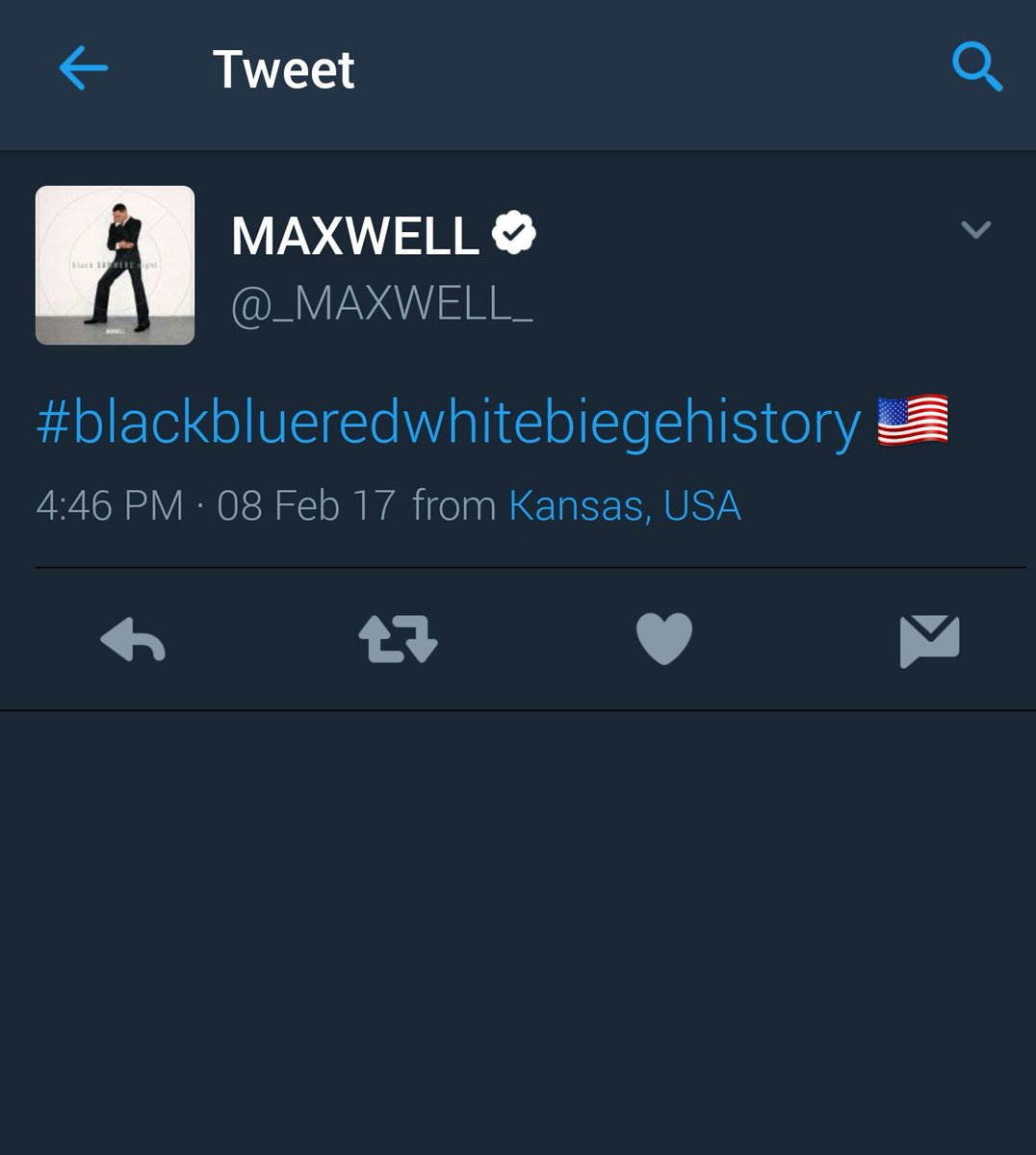 BRUH. Yall keep asking me did he really send this YES. This my phone. I have Sprint. It is 5:25 in Louisiana. He a fucking hoe.
Maxwell confirms tweeted this bullshit….
(start from the bottom up)
"it's about all the shades of black that's what i meant that what mean.."

"it's about all the shades of black that's what i meant that what mean.."
"now you know . . . this isn't opinions this is press this is fame but i love you as i love all you mentioned below.." #blackhistorymonth
Additional news Maxwell's album '"BlackSUMMERS' did flop click Here if you missed that. Maxwell was on tour with MJB  last year.