I'm ashame to post this on Sunday…
Here it goes…
It all went down Social media is currently trending about the #ATLOrgy.
Details below..
 Several people who claimed to be at the sex party used social media to express their displeasure with the men to women ratio. There were initial reports that dozens of men were at the private location, but there were hardly any women in the vicinity. At one point, Twitter user @Godl3v3l claimed that several transsexuals arrived at the party, but they were eventually forced to leave. He also tweeted that he paid $327 for a flight from Los Angeles and was upset over the result…
The organizer of this freaky event speaks out.
Cidney G spoke with rolling out to share her thoughts on the sex party and the initial backlash.
"We ordered 300 condoms, we will have lube, and security, " Cidney G said during an interview with rolling out. "This is a 21-year-old and over event. People seem to only care about safe sex when it's an orgy. Be responsible for yourself. We hope you make a great personal choice. No drugs will be allowed and there is a bring your own beer policy. Shout-out to my single ladies. We have people coming from Houston, New York, and L.A. Now, the ratio is even between single men and women."
AIDS and HIV don't have ya'll shook I don't know what will…..
Be careful, Be careful it is not a game out here people! The shit is real.  Folks are willingly risk their lives for some freaky shit. It's all fun and games until you get caught up in some mess. Like testing positive for HIV or AIDS. Come on now! Wrap it up and get tested!!! 
Social media reacts..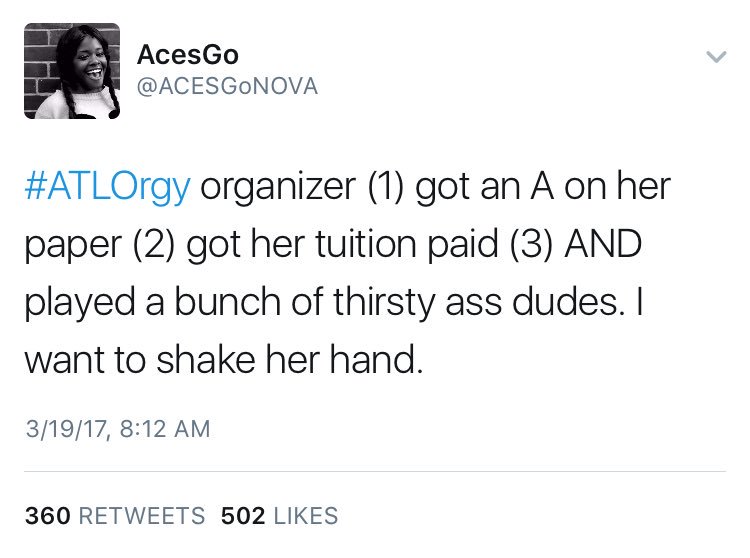 Apparently the #ATLOrgy was an scam set up by a psych student for her term paper and like 27 guys paid $175 each and no girls showed