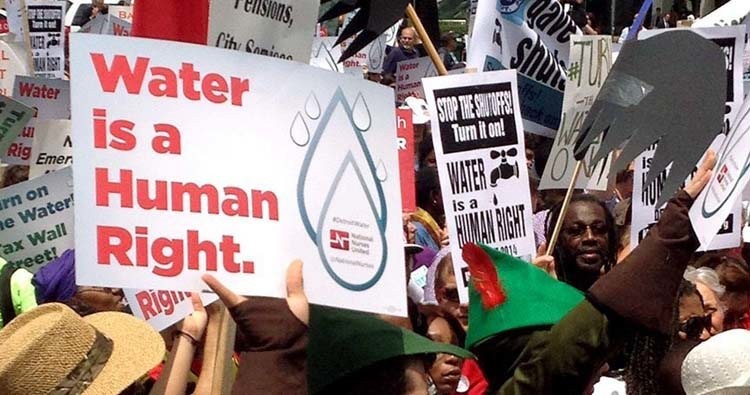 Sadly, the people in Flint just can't get a damn break.
Back in March, The Environmental Protection Agency announced Friday that it has awarded Michigan $100 million to make upgrades to Flint's drinking water system, which became contaminated with lead and other toxins after the city switched water sources as a cost-cutting measure.
Thousands of people in Flint, Michigan, could face foreclosure because of unpaid water bills, despite the fact that many residents won't even touch the water.
The city warned 8,000 Flint homeowners that they could get slapped with tax liens if they're more than six months behind on their water accounts. Failure to pay a tax lien could eventually result in foreclosure.
"I understand it's the law, but I don't like it because of the circumstances," Flint Mayor Karen Weaver said in an emailed statement. "We are working to see if any changes or something can be done to help the residents affected by this."