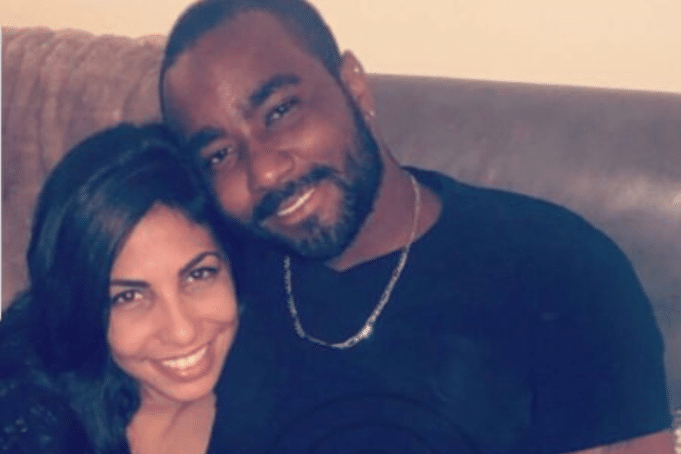 It's not a secret Nick has lots of issues.
Last night,  Nick Gordon made headlines for all the wrong reasons.
Gordon was taken into custody Saturday afternoon in Sanford, Florida. He's facing 2 charges — domestic violence battery and kidnapping/false imprisonment of an adult.
New details has surface …..
According to the arrest report, Gordon struck Leal 'by hitting and punching her in the face and the back of the head with a closed fist' sometime between 12:30am and 7:00am on Saturday morning.
Leal told police that she and Gordon went out to eat at Duffy's Sports Bar in nearby Lake Mary, Florida, on Friday night to watch Game 4 of the NBA Finals between the Cleveland Cavaliers and the Golden State Warriors.
After the game, the couple returned to their home in Sanford.
Leal says that sometime between 12:30am and 1am, a heated argument erupted.
'The argument became physical and lasted through the night,' the police report stated.
Leal told investigators that she believed Gordon was upset because he suspected she was trying to 'hook up' with one of his friends at Duffy's.
She told police that Gordon had no reason to be jealous and that her feelings for him were genuine, though she did acknowledge that the relationship was 'toxic'.
She said that Gordon insisted she 'tell him the truth' about wanting to be with another man.
When Leal told Gordon that she 'would never do that' to him, he did not believe her, the police report stated.
Gordon kept insisting that she admit to wanting to cheat on him and that he 'would not get mad'.
He 'just needed to know the truth,' according to Leal.
She then told police that Gordon gave her the option of leaving.
When she agreed, Gordon turned violent, she alleges.
'Gordon became upset and [began to] violently punch her and hit her and refused to let her leave,' according to the report.
When Leal wanted to use her laptop computer so that she could contact her sister through Facebook, Gordon took it away, according to police.