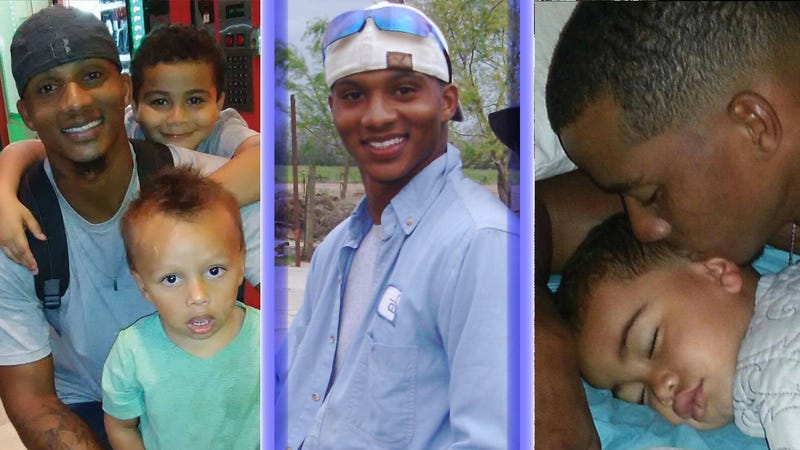 Dejuan Guillory who was only 27 years old was shot and killed by a sheriff's deputy. His girlfriend, who faces serious charges, claims she reached out for help on the deputy's radio.
According to reports, Dejuan Guillory died during that confrontation in Mamou, Louisiana.
His cousin in Missouri City reached out to ABC13 reporter Tracy Clemons to get his family's story out because they believe there are so many holes, and they just don't believe it happened the way police are saying it did.
"You see it with other people and you try to support other people, but when it comes down to you and it's your blood, the feeling… you really can't explain it," says Allen Prevost.
Last Thursday morning, Prevost's younger cousin Dejuan Guillory went out hunting for frogs with his girlfriend. It's known as frogging.
"It's a common thing for people to do in that area," he says.
But he never came back.