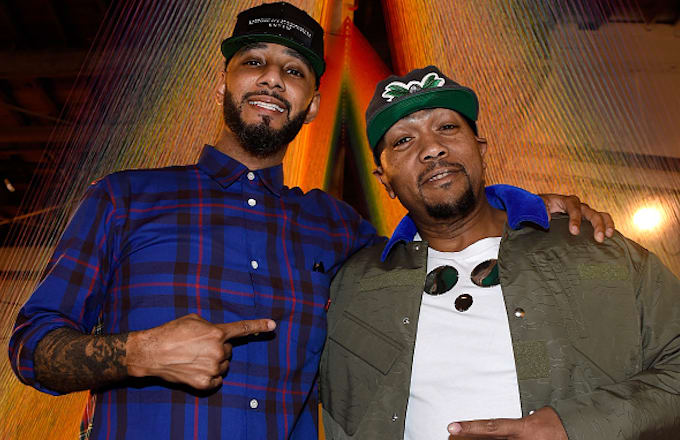 Showtime….
Let's put Floyd Mayweather Vrs. Conor McGregor news on pause real quickly.
 During a press conference on Friday (July 14) for the upcoming Floyd Mayweather vs. Conor McGregor fight, producer Swizz Beatz grabbed the mic and challenged fellow beatsmith Timbaland to a beat battle, claiming he'd been "talking shit."
"Timbaland wanna talk shit too," Swizz said. "Timbaland wanna talk shit, so everybody out there tell Timbaland we can have a battle. We can battle. We can do whatever he wanna do.
Timbaland accepted his offer on the GRAM video of his own. "Swizz … challenge accepted," Timbo said. "I'm with the smoke. That's right. You hear that Game of Throne? You have woken up the king."
Over the weekend two hip hop legends Swizz Beatz  and Timbaland battle it on 'Beat Battle'.
Listen below…