It is not a secret Rihanna slays every time she attend the Kadooment. The singer took things to a whole another level this year. Serving blue hair and she's thick with it.
Rihanna return to her home country of Barbados just in time for the Kadooment parade and the Crop Over festival, which kicked off on August 7th.
When Rihanna sang on the track 'Wild Thoughts'
I don't know if you could take it
Know you wanna see me nakey, nakey, naked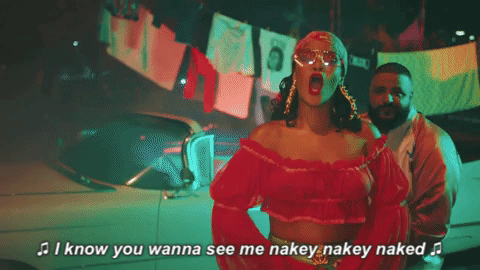 She aint lying!
Don't believe me see for yourself below..