Yooo.. This is one of Gabrielle Union's wildest interview ever.
So wild I made two posts for this interview.
If you missed the story about Gabrielle reveals she started masturbating at the age of five years old. Click Here if you missed that.
Did she had a little "taste"before the interview? She is spilling all her bidness in the streets.
No wonder Ol' girl was dropped bars for #ForTheDickChallenge 
She's a freak lol!
This time Gabby talks about  how her man enjoy getting his ass eaten out on Sway's Universe.
While there she touched on a point from the book in which she spoke to young women about sexual reciprocity: Starts around the (15:40-18:00 mark).
"While a lot of women do enjoy providing fellatio, for sure there needs to be some cunnilingus… And then ask him to eat your ass. … If you're going to be offering blow jobs willy nilly there should be some pleasure you experience in return. It's only fair."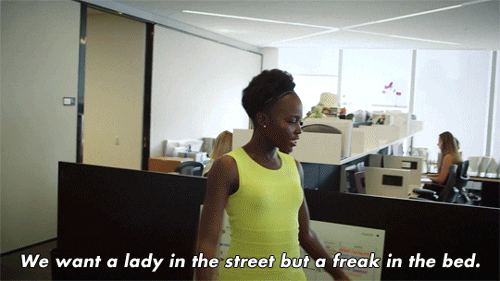 Cues Flex from Hot 97 bomb!