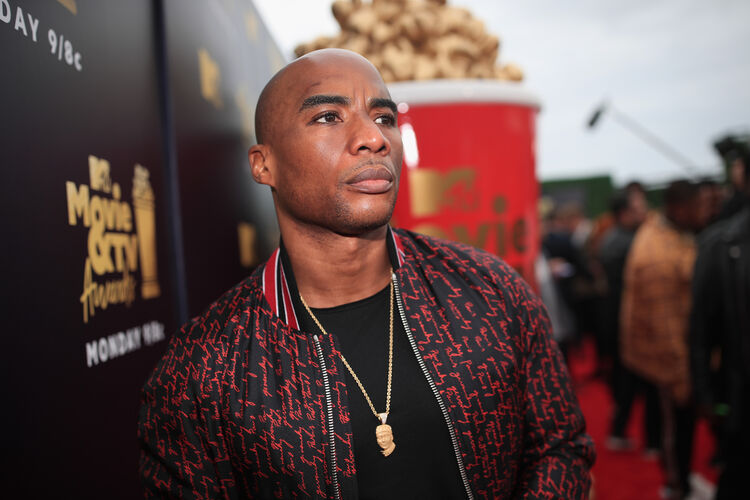 Yesterday it was reported, Jessica Reid  is seeking legal representation and wants to re-open the criminal case against Charlamagne. Joslyn says she and her daughter have already notified officials in Berkeley County about their intentions and requested information on the steps needed to go forward.
Although too much time has passed for a civil case, South Carolina has no statute of limitations on prosecution for criminal sexual conduct with a minor.
Joslyn said that the narrative the radio personality gave in the interview was "very hurtful," and claims it further contributed to her daughter's suffering.
Fast Forward…
Charlamagne Tha God is furious over new reports suggesting he sexually assaulted a teenage girl more than 17 years ago, since he was already cleared in a court of law … and now he's considering seeking legal action.
According to TMZ reports, For the record, officials had always maintained that Charlamagne cooperated with the investigation and took a DNA test … which did not produce any evidence that he had sexual contact with the girl.
Charlamagne did, however, plead guilty to contributing to the delinquency of a minor due to underage kids (including the accuser) drinking alcohol at the party he threw. He was sentenced to probation.
Now, Charlamagne — real name Lenard McKelvey — believes someone is dredging up the old case and fudging the facts in an effort to smear his name.
He's lawyered up with famed celebrity bulldog attorney Marty Singer and Michael Weinsten who tells TMZ, "More than seventeen years ago, Charlamagne was accused of a sexual assault. He never had sexual relations or any physical contact with the accuser and even provided DNA to prove it."
"At the time of these claims, Charlamagne cooperated fully with authorities, and after the investigation, this charge against him was dropped."
"Charlamagne has spoken about this many times over the years in public, including in his book. While Charlamagne has empathy for all sexual assault victims, he cannot take responsibility for a crime he did not commit."
We're told Charlamagne is now considering his legal options and vows to vehemently protect his name and reputation.
Charlamagne Tha God, 'I Never Sexually Assaulted Anyone' https://t.co/jdKqP3QWH9

— TMZ (@TMZ) July 12, 2018