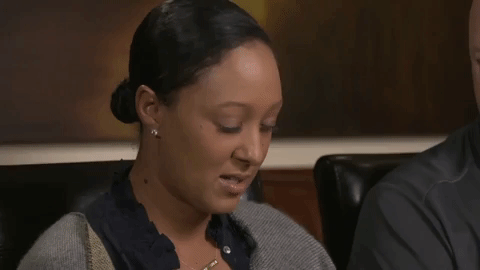 Last week, "The Real" co-host Tamera Mowry-Housley and her husband Adam Housley are mourning the loss of their niece after learning she was among the 12 people killed in a California mass shooting late Wednesday.
This morning, Tamera and her husband Adam Housely speaks out about their painful loss in an interview with CBS This Morning.
The utter sameness of this grim ritual is more than familiar to Alaina's uncle, Adam Housley, a former Fox News correspondent.
"I've been to these things, Lee. You have. You've covered these things, you go home and you sit there and you're like, you know, my gosh, how are these people going to get through it?" Housley said. "And now we're living it."

Alaina's aunt, actress Tamera Mowry Housley, is looking for answers. "Alaina was beautiful," she said. "And she was my friend. Yes, there needs to be a change, but all the noise … nothing's been done."

And it's because of that – despite being in the midst of so much grief – that they all agreed to talk to us. Alaina, they say, would have wanted to dig deeper than politics.

Adam said, "If I was to walk out of here and the first thing I was to say was, you know, 'Gun control,' guess what? Half the country (snaps fingers), [conversation] ends."

"And we don't want the conversation to end," said Tamera.

"It can't this time," said Adam.

"We want it to continue."
Aliana Housley was the youngest of the 12 victims of last week's mass shooting in Thousand Oaks. @leecowancbs spoke with her father, uncle and aunt, "Sister, Sister" star @TameraMowryTwo about the heartbreaking loss. That's ahead on @CBSThisMorning pic.twitter.com/yoC1wZHeaE

— CBS This Morning (@CBSThisMorning) November 12, 2018
Actress @TameraMowryTwo and her husband, @adamhousley lost their niece, Alaina Housley, in the mass shooting at the Borderline Bar and Grill in Thousand Oaks. She was the youngest among the victims.
@LeeCowanCBS sat down with the family to discuss the heartbreaking loss pic.twitter.com/5cN27fiM0g

— CBS This Morning (@CBSThisMorning) November 12, 2018