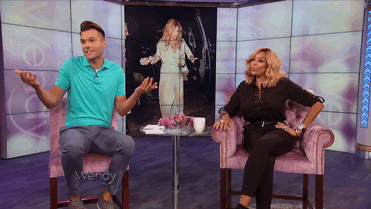 This week Wendy Williams' team has released a statement confirming reports that she filed for divorce from Kevin Hunter, her husband of more than 20 years.
Following news of her divorce filing on Thursday, a personal rep for Williams, 54, released a statement to PEOPLE.
"Thank you to everyone for respecting the family's privacy during this time," the rep said. "Kevin is supportive of Wendy and they are working through this process together. No additional comment will be provided at this time."
After two decades of marriage, the daytime talk show host filed for divorce from Hunter on Thursday, PEOPLE confirmed.
A representative for her show also released the following statement: "Wendy and her family have been a part of Debmar-Mercury for over 10 years,. We respect their privacy regarding personal matters. As always, we remain committed to bringing an entertaining and topical show to our viewers.
In similar news, Wendy Williams is making some major changes in her life … she's searching for a new place to live after filing for divorce from her husband.
Sources close to the talk show host tell TMZ … Wendy is scouring Manhattan looking for a new place to call home. We're told she wants to get a fresh start after calling it quits on her marriage, and her new digs will help her realize the divorce is real.