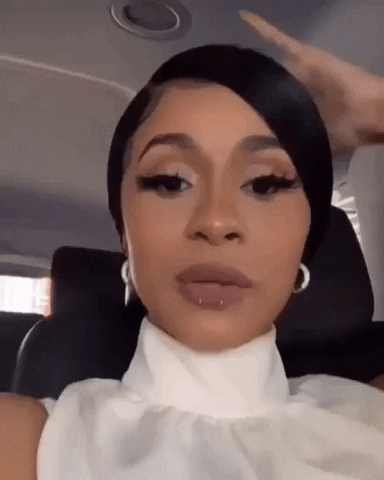 Back in March, Cardi B sues vloggers Latasha K and Starmarie Ebony Jones over outrageous claims regarding her health and character. Latasha, who operates a blog titled unWinewithTashaK, reportedly disparaged Cardi in a total of 23 videos posted over the span of 14 months. Click Here if you missed that.
The problem is that one of the bloggers who was served papers to appear in court reportedly threatened the innocent person who delivered the court summons.
According to TMZ reports, Tasha K said she was in her legal right to shoot server in the head who delivered the legal documents to her home.
You hear the server ID himself to Tasha and a male companion as they pull up to their home. Tasha got pissed because she says the guy was in her driveway, looking through her mail.
Although she was pissed, he does his job … handing her the docs and delivering the line, "You've been served." Tasha responded by informing him she's within her rights to "blow something in your head."
The server assures her he didn't do anything illegal, but Tasha wasn't having it.
Listen to the audio here.