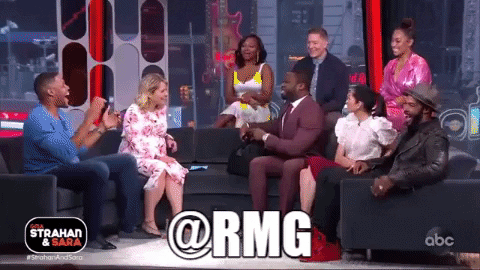 UPDATE..
Fif says via social media…
Me and @jackielong talked and after receiving a small cash app, we are squared away. I have no problem with Jackie In fact, I'm wishing him and his family the best God bless. Positive Vibes only.
---
Fif takes a break from harassing Teairra Mari for owing him $30K. #IAintGotIt Click Here if you missed that.
Fif posted multiple pictures of the actor/musician posing with Jackie Long, Nick Cannon, and Ray J on social media claiming Long owed him money. Fif then told Long he had until Monday to pay up—the same stunt he pulled on Power EP Randall Emmett.
Jackie Long responds "N***a I gave you $250k you bitch about what n***a?" He wrote in response.
"Jackie interest Jackie you gotta pay me, puff was gonna kill you fool. I saved your life," 50 Cent in a rebuttal post.

@50cent if you give me money and I give right back what the fuck you mad about. Get the fuck outta here !!!
Now we calling @jackielong Billboard Jack! Bc everywhere we drive in Hollywood I see a big ass billboard of tha homie!! #LevelUp 🔥 #progression —
@rayj putting up pictures of this ni** he owe me money.😤 I'm not like you ray you let @kimkardashian run off wit all the fucking money.😠mind ya business man #lecheminduroi#bransoncognac
#TBT I'm glad I'm rich enough not to owe this Nigga no money!!! LOL But @50cent look at our Jersey Dresses! WTF were we thinking?! We look like 2 Niggaz in Nightgownz 🤣 #NewGroup#NNN#NiggazNNightgownz
Just caught this sucker ass n*gga @nickcannon talking shit up under Jackie long page, stay outta my business punk. #lecheminduroi#bransoncognac