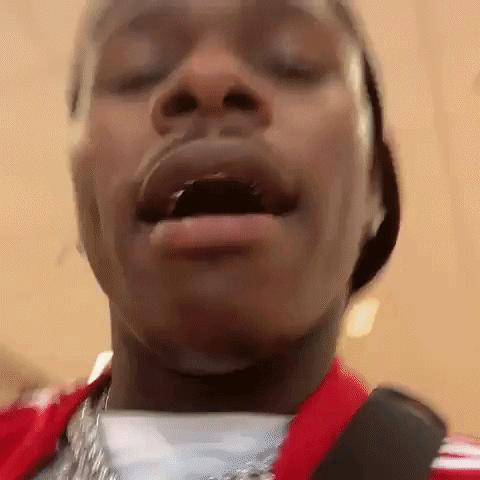 Talk ish, you get HIT.
Over the Memorial Day weekend, DaBaby took to IG to post footage of an altercation he got into with fellow North Carolina rapper Cam Coldheart at a Louis Vuitton store.
Cam threw the first shot, dissing DaBaby and calling him a bitch. In the second video, DaBaby fires back and Cam throws a punch. Cam appears with his pants around his ankles and a bloody nose in the final video.
"When bullying Baby on the internet goes wrong," the "Suge (Yea Yea)" rapper captioned the post. Coldheart can be seen bloodied in the third and last clip of the post. 
"You a bitch. Y'all look at the n**ga DaBaby. That n**ga DaBaby in here talking some shit," Coldheart can be heard saying. "He walking up on me and shit like he about to do something. What you gon' do? What you taking your shit off for?" 
Rapper Cam Coldheart told his side of the story via social media.
Caught me slippin dolo. Silver back from the slums this ain't shit. Mfs bounce back from mfs jumpin em everyday. No statements made cam back for my belt told 12 I ain't wanna talk. I got up walked to the car and made a post. Yea I'm hurt as hell😂😂 Once again go to Loui in South Park and ask this security in Loui how many ppl jumped me when they rushed me dolo. He got his security wit em dressed like regular dude wit a legal strap @dababy keep it g u jumped me wit ya security and left me pretty, other than some scratches