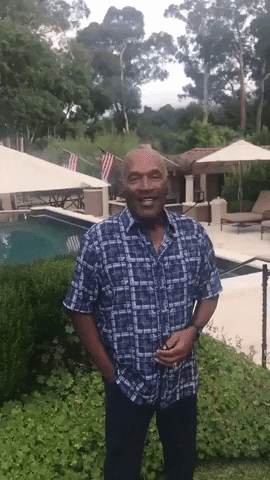 Welcome O.J. Simpson to social media!!!
Black Twitter shows NO mercy, so keep it cute in these e-streets.
The account had over 100,000 followers in less than a day and the video was viewed more than 2.1 million times. O.J. Simpson and "The Juice is Loose" were trending on Twitter Saturday morning.
"Hey Twitter world this is yours truly," Simpson says in the video. "Now coming soon to Twitter, you'll get to read my thoughts and opinions on just about everything. Now there's a lot of fake O.J. accounts out there so this one — @TheRealOJ32 — is the only official one. So, it should be a lot of fun. I got some getting even to do. So God bless. Take care."
The Twitter bio reads, "If you don't see it here, I didn't say it" and lists Las Vegas as the location.