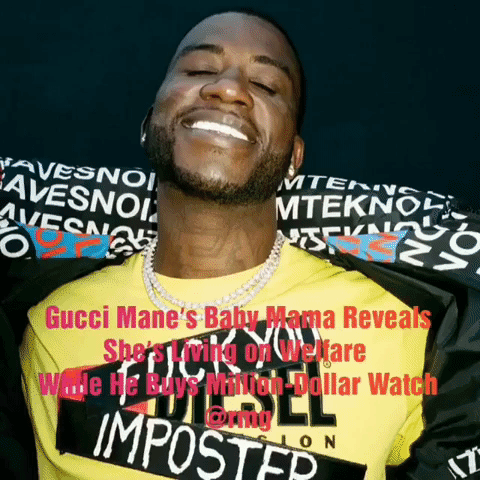 Last year it was reported, Gucci Mane's baby mama, Sheena Evans, asked for a child support increase for their 11-year-old son from $2,000 a month to $20,000 a month.
In court docs obtained by The Blast Gucci insists it doesn't take $20,000 a month to raise a child and questions Sheena's expense accounting where she claims to spend $800 a month on dry cleaning, $1000 a month on clothing and $150 a month on grooming for the child.
Here's an update on the situation.
Gucci Mane's baby mama is revealing she is on welfare and living in Section 8 housing as part of her legal battle demanding a child support increase from the rapper.
According to The Blast reports, A hearing was held this week in the case brought by Gucci's baby mama, Sheena Evans, who sued seeking an increase in the monthly support from the current $2,026 a month to $20k for their 11-year-old son, Keitheon.
In video shot by Dennis Byron at the hearing, her lawyer spoke to the judge and said her client lives in Section 8 housing, is on government assistance, receives food stamps and is on Medicaid … all while Gucci is making millions.
I mean….