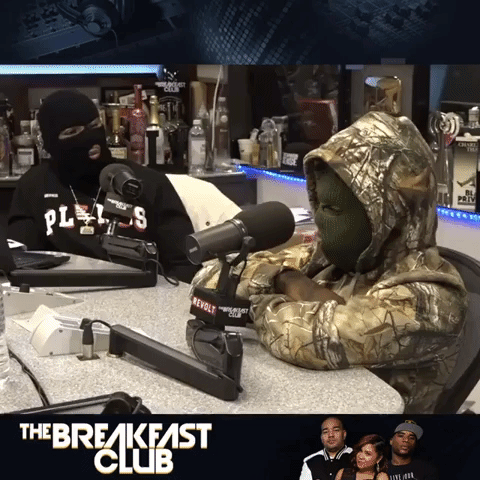 Yesterday, Ebro talked about the recent Kodak interview on Hot 97. Click Here if you missed that.
Kodak Black pulled up to The Breakfast Club this morning upon the release of his new project "Dying To Live". To make the young rapper feel comfortable and at home, since he has been having a rough time in some interviews lately, the whole Breakfast Club team wore ski masks 
On cutting the interview on Hot 97.
"Listen, I knew y'all were going to bring that shit up," Kodak said. "I would've curved that shit and say, 'Fuck that. . Ion wanna talk about that f—k n—a', but at the same time, this is an interview. That s—t was going so good. I feel like people don't want to see this happy-go-lucky Kodak just vibin' and coolin' and shit."
The interview was about to end so good and shit, but he was like, 'Nah I wanna see him react, you know what I'm talking about?" Kodak continued, reflecting on "The Breakfast Club". "I want him to spit in my face or tear this whole radio statin apart, you feel me? I felt like that, but at the same time, I'm over here sitting down with all these people talking money and stuff like that. If I would've showed out and s—t, I would've scared my money away again."
 The "Roll In Peace" rapper also spoke about if he and Master Pworked out their issues, his new girl, who the king of R&B is + More!