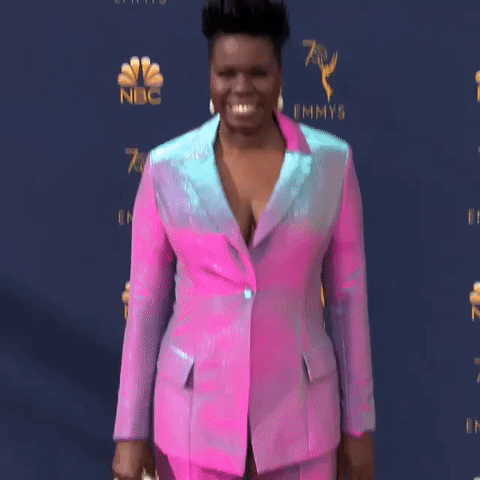 Last week, Katt Williams called out Tiffany Haddish, Lil Rel, Jerrod Carmichael, Hannibal Burress in an interview on V-103.
On what Katt Williams said about Leslie Jones.
"So when you say Tiffany Haddish doesn't deserve, or isn't really a comedian, and these other women have worked hard, which they have," he said. "Shoutouts to Melanie Comarcho, shoutouts to Luenell, shoutouts to Leslie Jones, who are all underneath the umbrella of Katt Williams. Katt Williams, have you ever used your platform to fucking bring the people that were under you up? You haven't!, 
Yesterday, Kevin Hart & Tiffany Haddish stopped by The Breakfast Club this morning promoting their new movie Night School and also talked equal pay in Hollywood, and the comments made by Katt Williams about him and Tiffany Haddish.
Click Here if you missed that.
Fast Forward.. Leslie Jones has some words for both Kevin Hart and Katt Williams in a statement to Bossip.
Real talk both of them ni**as need to keep my name out they mouth unless they using it to eat my p***y REAL TALK!! None of those ni**as put me on or any woman. While he talking about Katt what did he do to put women on he didn't help females they wasn't on his tour F*CK THAT NI**A!! At least Katt put me on his tour. Kevin could have put me on a long time ago but he never respected me or my comedy and trust I can call his card he know I can. Both Kevin and Katt was the same to women like all these ni**as in this game. Sh*tty. and still is. Women have never had it good. At least Katt put women on his tour or shows. How many shows back in the day didn't have a woman on them. Kevin that mf told me one time I would never make it.

So I'm calling all cards I ain't got to lie I made it without either one of them. Chris rock was the one who put Me on and Neal Brennan a WHITE comic/writer. Not them!! And I still had To work my f***ing ass off to make it happen!! So nobody is telling the truth! everyone need to shut the f*ck up!! Before I tell whats really real!! And they all know I know. I haven't said shit about anyone and if I do I keep it real and respectful and honest. What's upsetting me is anybody SAYING ANYTHING!! Shut the f*ck up and do your f***ing job cause this ain't it. While y'all on columns downing each other and lying on each other no one is telling jokes. SHUT UP AND DO YOUR F***NG JOB!! Keep my name out your mouth I dont talk about any of you!!
---
Last week comedian Katt Williams accused V 103 co-host Wanda Smith's husband LaMorris Sellers of pulling a gun on him at a local comedy club after Katt roasted Wanda on the radio.
Katt is no longer cooperating with the investigation…
From TMZ
We're told investigators have reached out to Williams for more info, but he's not getting back to them. They even went to his house to talk … but no luck.
On top of that … we're told footage of the incident outside the club and neighboring grocery store doesn't show Sellers pointing a gun at Williams — like Katt originally claimed.