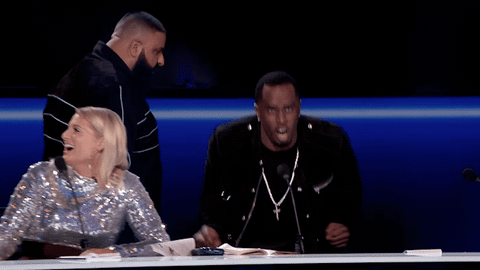 Earlier this week, The music mogul set off a social media firestorm by suggesting the idea of the show's return, prompting an outpouring of support by fans.
"MTV and I are back together again!!," said Combs. "Making the Band is coming back bigger, bolder and more cutting edge. MTB on MTV was the pioneer of reality TV. We're going to bring that supernatural energy back to the format and bring the world it's next global superstars."
Click Here if you missed that.
In the clip Diddy says, "I've made my decision… #MakingTheBand is coming back!!!" he captioned a video detailing his thought process behind bringing the series back.
"Sometimes you live in your own bubble and you may not really know the importance of something you created," Diddy added in the video. "And with Making the Band, myself and MTV created something special. We empowered young talent from all over the world. No matter what hood they was from, no matter what background they was from, everybody got a chance."
The business mogul went on to say that he "knows" he's going to build the "biggest band in the world" and will be doing a "global talent search" to find the best talent. "That means if you're from India, Zimbabwe, Russia, China, Korea, Africa, Saudi Arabia — If you have a talent and you want to be seen and want to be heard […] and want to do your audition live in front of the world and me, upload your auditions [using the hashtag] #MTBCasting."
According to a press release, additional casting opportunities will be announced in the coming weeks.
We couldn't be happier to welcome back the incomparable Sean 'Diddy' Combs to his rightful home at MTV," said Nina L. Diaz, MTV's President of Entertainment. "'Making the Band' was ahead of its time and the ultimate disruptor – fans everywhere have been clamoring for a return and they are in for the biggest, most iconic season yet."