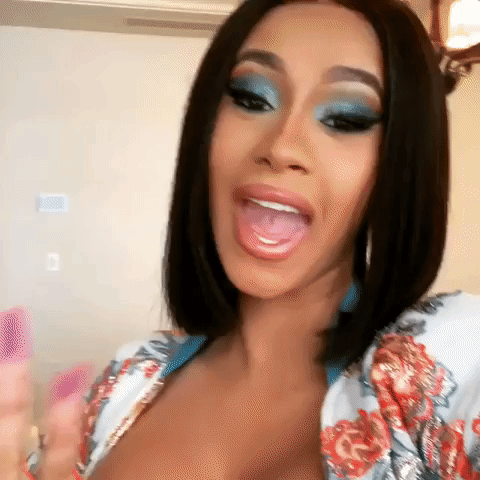 Cardi B has some words about the state of the government shutdown.
On the heels of Trump ordering thousands of government workers to return to their jobs Tuesday, despite the fact that they still won't get paid, Cardi B aired her grievances on Instagram.
""Now, I don't want to hear you motherfuckers talkin' about, 'Oh, but Obama shut down the government for 17 days. … Yeah bitch, for health care," Cardi B exclaimed. "So, your grandmother can check her blood pressure and you b—-es can go check out your p—ies at the gynecologist with no motherfuckin' problem."
Cardi continued, "I know that not a lot of y'all don't care because y'all don't work for the government or y'all probably don't have a job, but this shit is really fuckin' serious, bro. This shit is crazy," she continued. "Our country is in a hell hole right now all for a fuckin' wall. Everybody needs to take this seriously. I feel like we need to take some action. I don't know what type of action, b—h, because dis not what I do, but bitch, I'm scared. This is crazy and I feel bad for these people that got to go to fucking work to not get motherfucking paid."
The government shutdown, officially longest in U.S. history is now on its 26th day. Among furloughed federal employees ordered back to work without pay are those who inspect planes, issue tax refunds, monitor food safety and facilitate the sale of offshore oil drilling rights.