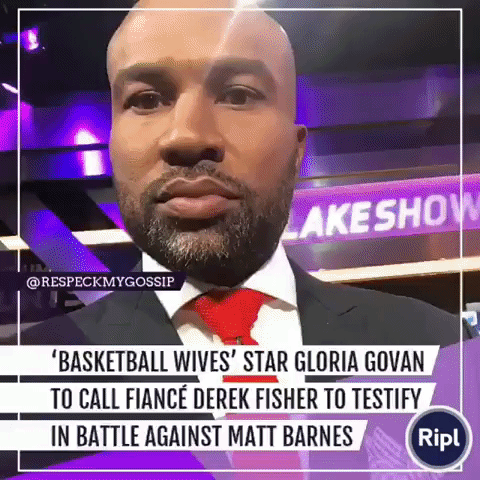 If you missed the previous story click Here to read.
Gloria is reportedly calling on her fiance Derek Fisher to testify on her behalf in court.
According to court documents obtained by The Blast, Govan plans to call Fisher as a witness during a hearing scheduled for later this month. Govan says she thinks Fisher's testimony will last about an hour.
In the documents, Govan says Fisher will testify about "all of the issues" between Govan and Barnes and specifically about the custodial pick up on August 31 that eventually led to her arrest on a charge of felony child endangerment after an argument with Barnes at their children's school.