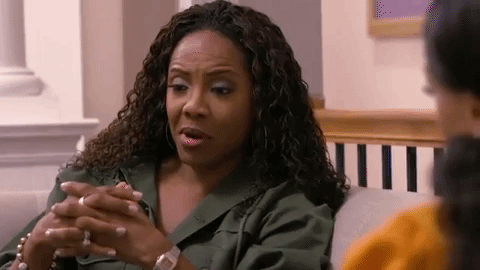 Back in 2015, Lil Mama revealed she was near suicidal after crashing Jay-Z's VMA performance. Click Here if you missed the story.
Last night on 'WE TVs hit series 'Growing Up Hip Hop: Atlanta'  Lil Mama doesn't understand why she has to keep talking about the JAY-Z incident.
MC Lyte brings up Lil Mama's recent trip to the studio with Da Brat.
MC Lyte brings up that a question about the JAY-Z incident which is something Lil Mama is likely going to be asked about forever. Lil Mama infamously crashed JAY-Z and Alicia Keys's "Empire State of Mind" performance at the 2009 VMAs.
Lil Mama says, "I don't think that it's fair for me to have to keep answering the same question over and over again."
MC Lyte replies, "They're waiting for you to feel remorseful about it." Lil Mama gets little annoyed at what MC Lyte is telling her. "Are you kidding me right now? Sometimes she says things to me and it hurts my feelings. Lyte is definitely tough love."