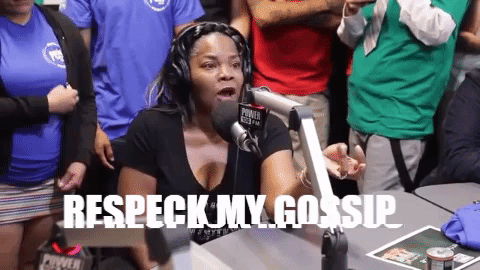 Mo'Nique she stopped by Power 106 for an exclusive interview with The Cruz Show, and literally lit up the whole station! During the 10-minute conversation, The Mo'Nique Show host broke down the most notable comedians of each decade, including Bill Cosby, Richard Pryor, Eddie Murphy, Martin Lawrence, etc.
Mini Cliff Notes.
Mo'Nique talks about Nicki Minaj and Cardi B at the 6:29 mark.

"What I say is they are All my babies. And, they are ALL funny as hell. And. everybody got to go through there journey. And, I have a hard time speaking on everyone's dynamics when you don't know it fully. Because, I know what it is for people to speak on my dynamics. but they don't fully know ow it and everybody starts basing their opinions of what I am and what I'm not. So, what I wan't do is do the same to my babies. For, Kevin Hart and Tiffany Haddish ya'll make sure that movie goes through the got dag on roof this weekend. Ya'll out there go support that brother let's NOT allow society make us fight one another. We're so talented all in our own right.
She also feels strongly about the fact that there is room for everybody to eat, and get a "piece of the pie."