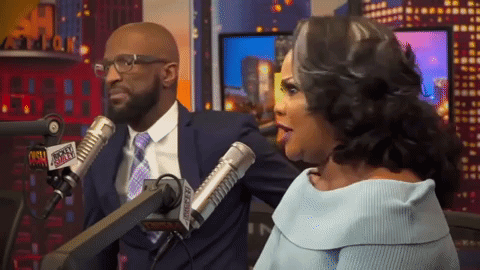 Mo'Nique stops by the show to promote her Las Vegas residency.
Cliff notes…
At the beginning of the interview, Rickey Smiley and Mo'Nique recall driving nearly 23 hours to only get paid $25 for a show before they were famous. She also thanked Rickey for a joke he helped her with that included baby powder.
At the 6:24 mark, Mo Nique and Rickey Smiley talk about comedy and censorship.
At the 7:15 mark, Mo'Nique also spoke about Tiffany Haddish and her performance where people left the room. Mo'Nique believes that everyone goes through challenges, but it's all about what you do next.
Mo'Nique and Rickey Smiley talk about being booed during their stand-up comedy.
At the 12:40 mark, Mo'Nique talks about her Las Vegas Residency.
At the end of the interview, Mo'Nique opened up about how she would love to host the NAACP Image Awards and not the Oscars. She mentioned the reason she wants to host the Image Awards is because when she looks out she wants to see people that look like her.