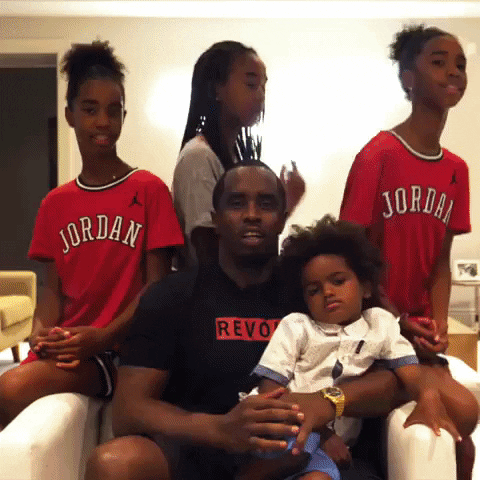 The Amazon rainforest in Brazil is experiencing a record amount of fires this year, according to the country's space agency.
According to reports, The number of fires in the Brazilian Amazon between Jan. 1 and Aug. 20 — more than 74,000 as of Tuesday — has risen 84% from the same period in 2018, according to data from the National Institute for Space Research (INPE), which used satellites to collect its research.
The wildfires are so intense that smoke loomed over the city of Sao Paolo, more than a thousand miles away, according to Greenpeace.
Diddy , and his children use their social media platform to bring awareness on the ongoing wildfires rage in Amazon.
In the clip Diddy says, "Check this out ya'll this is an emergency announcement. Do ya'll know that the Amazon has been burning for weeks? And, we're just now hearing about this. Amazon is the largest rain forest in the planet earth. It contains 20% of the world's oxygen.  The fires are burning at one of the fastest paces in years. We only have one planet and we have to take care of it…."

Here's are things YOU can do to help protect the rain-forest!

JUST SAY NO
TO DEFORESTATION!
One way to save the rainforest? Avoid Palm Oil. Palm oil, found in half of all processed foods in the US, and many common household products is a key contributor to rainforest deforestation! Read your food and product labels carefully and refuse to buy products with palm oil or insist on sustainable alternatives.
CHOOSE ENVIRONMENTALLY RESPONSIBLE PRODUCTS!
It's best to buy less. But when you do buy choose companies that donate to environmental causes like Irving Farm Coffee's Rainforest Foundation Project Coffee or Teadora's skin care products. Irving Farm's Rainforest Foundation Project Coffee–they not only source their coffee from cooperatives in Peruvian and Honduran rainforests–they give us $1 for every bag sold!