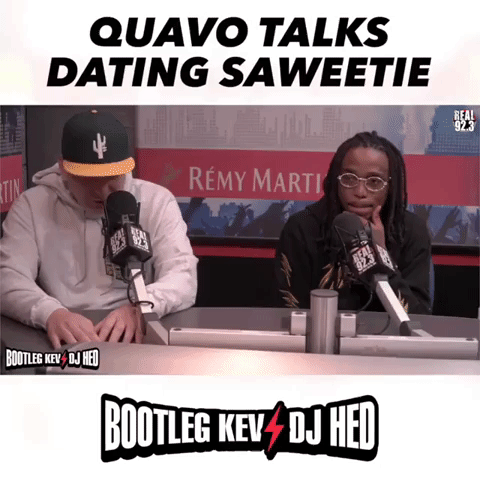 Quavo stops by Real 92.3 to talk about his relationship with Saweetie, Lil Peep, the highly anticipated Migos & Drake collaboration album, and his beef with Joe Budden with Bootleg Kev and DJ Hed.
Mini Cliff Notes.
At the beginning of the interview Quavo explains how he got Madonna on his new album.
At the 2:08 mark, Quavo reacts to finally releasing his solo album.
Quavo confirms Takeoff and Quavo are set to release their solo projects real soon before January at the 2:28 mark.
At the 4:20 mark. Quavo says his fans truly love his album and says he doesn't pay any attention to the social media comments. Says, "That shit is just straight bull shit." "That's not in the streets." Quavo continues "… I'm going to keep doing what I'm doing be a people's champ, help the kids, and help the world." "And, I'm going to keep my music going and make hits."
At the 6:54 mark, Quavo hints at a possible Drake and Migos project.
At the 7:22 mark, Quavo talks about his boo thing Saweetie. Quavo says, "She's nice." "I like her alike." Quavo continues "Nah." "She ain't my homie."
At the 9:14 mark, Quavo talks about his issues with Joe Budden.