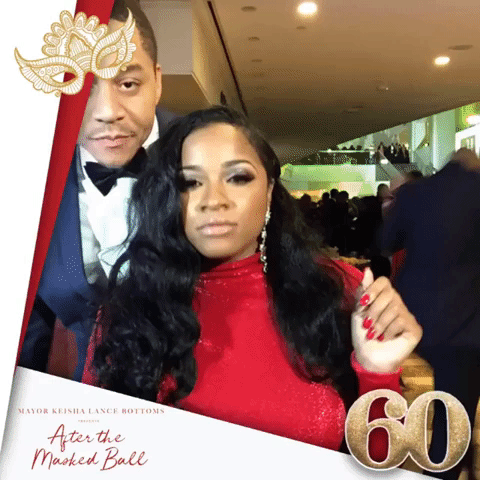 Back in October it was reported, Toya Wright is allegedly ready to tie the knot with the father of her 7-month old daughter Reign Ryan Rushing.
Toya Wright and her friends are currently living their best lives in Mykonos. Toya took to her Instagram Stories to show her friends having a great time.
In video posted on Instagram Live one of Toya's friends shouts out, "Toya getting maaaarrrrrried!"
Fast Forward…
In a clip from T.I & Tiny's Friends and Family Hustle Toya tells Tiny she is not married…yet!