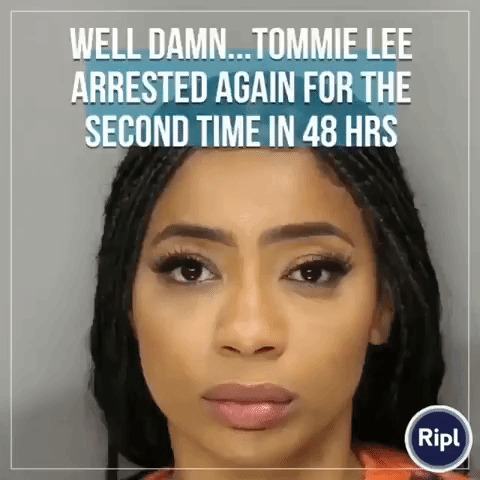 Yesterday it was reported, WSB-TV Atlanta obtained an arrested warrant where Tommie was accused a list of things including shoving her child's head into a locker at Griffin Middle School.
Tommie was charged with felony aggravated assault, simple battery, first-degree child cruelty and disruption of public schools. She was released from jail after posting $27,000 bond.
Here's an update on the situation.
Tommie Lee was arrested for the second time in less than 48 hours Wednesday night.
Channel 2's Matt Johnson has learned Tommie Lee — whose real name is Atasha Chizaah Jefferson — was arrested and charged with aggravated stalking and obstruction of an officer.
According to police paperwork obtained by Channel 2 Action News, Jefferson was arrested at her home in Smyrna around 8 p.m.
She allegedly refused to come to the door when police arrived. Instead, police said, she tried hiding in her attic.
She's being held in the Cobb County Jail without bond. She will remain in jail indefinitely.